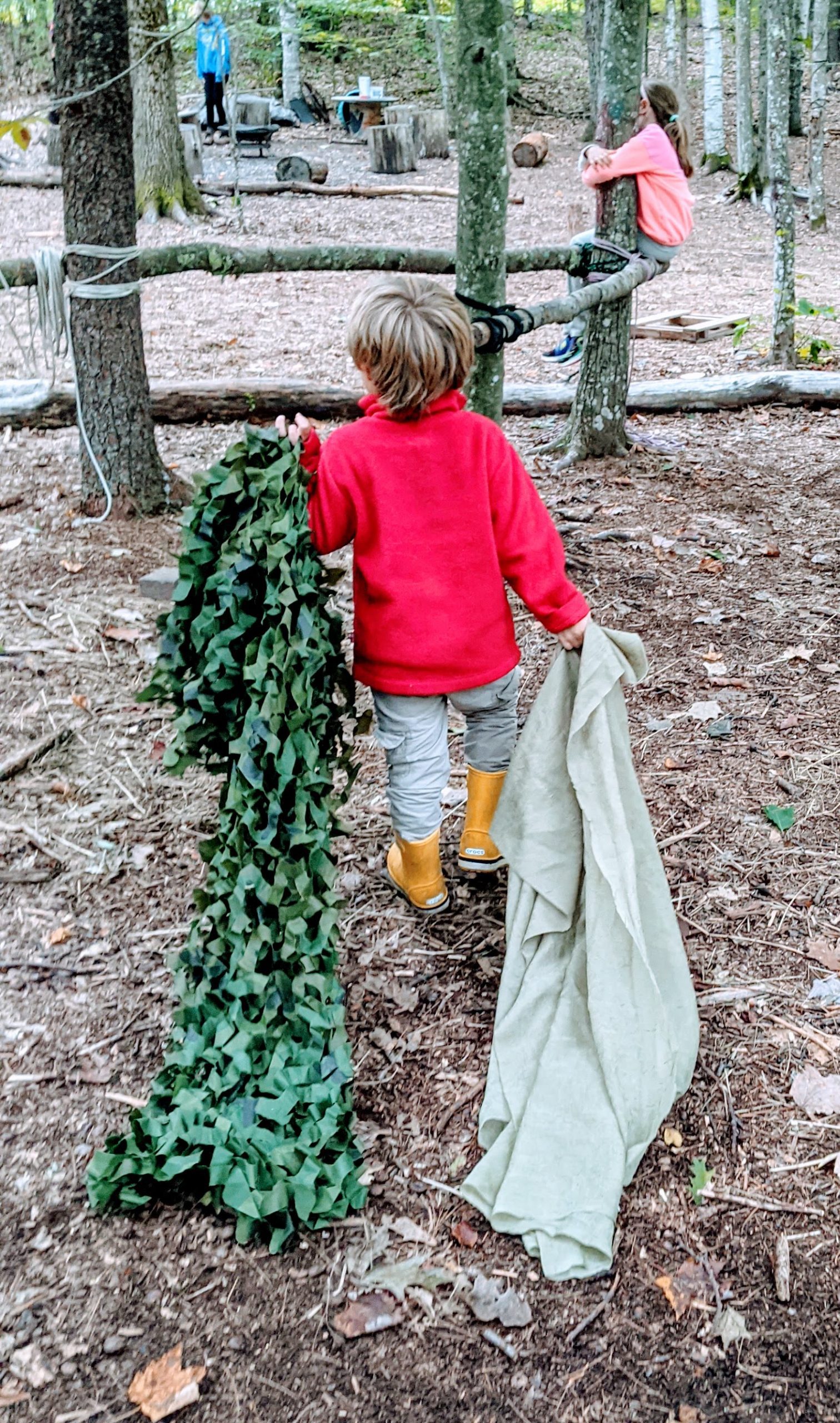 Little Wild Ones
Deposit for 22/23 School year
*This program is full, please email Beth to be placed on a waiting list
Ages: 4-7 yrs (with some flexibility)
Date:  Fridays  Sept 9 – June 2
Time: 9:00 – 1:00pm
Tuition: $1530 for full school year
Signing up for both days? Please put deposits down for both days.
Tuition will be reduced by 10% for a total of $2750.
Children will learn using stories, games, seasonal experiences, and the natural environment. The TimberNook curriculum weaves together the therapeutic benefits of being outdoors with a thorough understanding of child development. The result is a sensory play experience that supports every aspect of the growing child. Each week we will have a play-based experience focusing on a component of the seasonal theme. We will also explore the natural world around us, engage our senses, and have time every day for deep, authentic play.
Our site offers opportunities for individual and group play amidst a beautiful wooded area equipped with rope swings, materials for building and plenty of room to run. We make every effort to accommodate any child who wishes to attend our program.
TimberNook is a 100% outdoor program and we love to play in the rain (emergency shelter available for lightning). Weather appropriate attire for rain and snow is required and essential.  We ask that each child is equipped with insulated rain boots.
A change of clothes and an extra pair of close toed shoes  recommended. Please expect kids to come home dirty!
Children will need a snack and bagged lunch each day and refillable water bottle.
All programs are led by a licensed OT. Staff is first aid/CPR trained and background checked.
More details will be emailed to you prior to the start of the program.
This is a drop-off program. Drop off begins at 5 min till 9:00 and all children should be picked up promptly at 1:00.
Hold your space with $150 non-refundable deposit. Payment plans available. First payment will be due Aug 1st.
Two day option – if signing up for both Tues and Fri, price will be reduced by 10% for a total of $2750.
10% sibling discount available – please inquire.
Refunds:
Deposit is non-refundable
Cancellation requests made over 3 weeks in advance of the program start date are refundable minus 10% for admin costs, or can be used as a credit toward future programming.
All registration payments within 3 weeks of the program start date are eligible for a 50% refund or a 75% program credit that expires 12 months from the program start date.
You can transfer your program registration to a friend at any time. You are responsible for all financial transactions. You are responsible for notifying TimberNook of the change. Your friend is required to fill out waiver forms in advance for the program.
Please contact Beth with any questions:
cell # 561-315-6641
email: [email protected]
TimberNook of Greater Portland, Maine
Little Wild Ones 22/23 Fridays – TimberNook of Greater Portland, Maine
Sep 9 - Jun 2
Times: 9:00 am - 1:00 pm
Ages: 4 - 7
---
77 Lovers Lane Gorham, ME 04038
---
Instructor: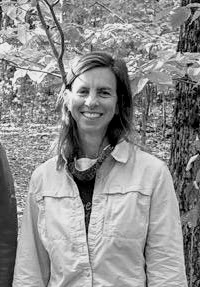 Elizabeth Wilkins
$150.00 per child
We are sorry but this program is full. Please contact the provider to be put on the waitlist.
Reviews & Feedback