TimberNook of Greater Portland, Maine : Gorham, Maine
We are excited to offer TimberNook right in the heart of Gorham, ME - far enough from Portland to find some fresh air and beautiful woods, yet close enough to be convenient! Located on 5 acres of forested land that backs into many more hundreds of acres of woods, children have the chance to step into another world - one where they are given the time and space to run, climb, build, imagine and create. Let them play the TimberNook way!


Overview
Hello and welcome! PlaySpace, LLC is proud to offer TimberNook programs to the Greater Portland area. We offer weekly classes during the school year and week-long camps during the summer.  They are all listed below!
To sign up on our emailing list in order to receive the latest updates and offers, please click here. 
The families who find their way to TimberNook are those who believe in the importance of deep, authentic, child-led play for children's minds, bodies, and spirits. Children learn invaluable life lessons when playing with each other, in environments where they are free to make choices, come up with ideas and solve their problems. We are 100% outdoors, try to keep small consistent groups, and have lots of space to spread out!  
We are mourning the loss of one of our staff members, Stacee Smith. She was a true TimberNooker! In order to send a financial gift to a scholarship fund in her name, please send money through PayPal to [email protected] Or mail a check to PlaySpace, LLC and put "scholarship" in the notes section. The address is 32 Mitchell Hill Rd. Gorham, ME 04038.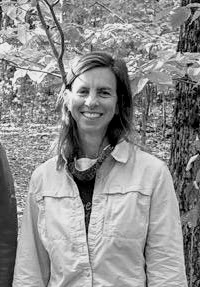 Your Certified Provider:
Elizabeth Wilkins
Email: [email protected]
Phone: 561-315-6641