TimberNook is designed to not only successfully train and bring on new providers, but also to make becoming a TimberNook provider an easy and fulfilling process, from your training through holding your programs. We are here for the children–not to get caught up in red tape.

Career Fulfillment
TimberNook offers a unique outdoor experience not only for children, but for our providers who lead TimberNook programming. Our experts in the woods have the opportunity to introduce experiential learning through play, and watch children flourish in exciting, often astounding ways.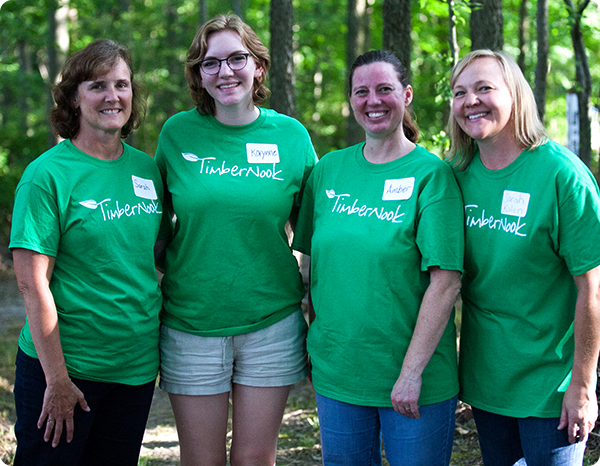 Investment (United States)
The following fee structure is divided into two parts:
The investment for providers at the time of initial training
Annual fees, which are comprised of a yearly renewal fee and a royalty on gross revenue from all TimberNook programs
Visit our FAQs to learn more about the license fees for individuals in the U.S., Australia and New Zealand.
Initial Flat Provider Fee: $8,500 US Dollars

Recurring Annual Fee: $750 US Dollars

Royalty: 7%
Investment (International)
International investment rates vary. For more information, please contact [email protected]

Become a TimberNook Provider
Frequently Asked Questions
Read through our most frequently asked questions about becoming a provider.
TimberNook for Schools
Bring TimberNook curricula to your school and introduce your students to a new, exciting learning experience.