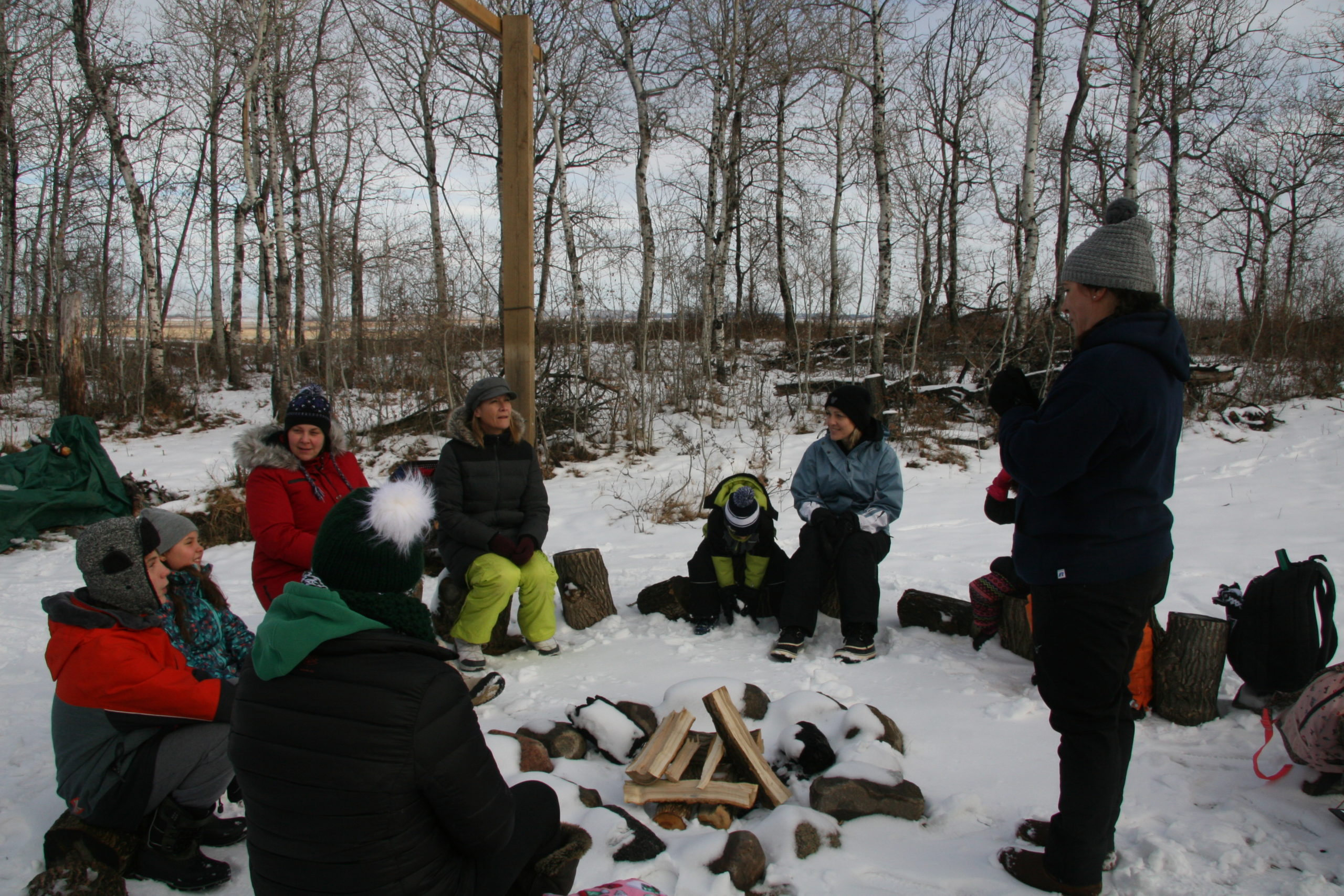 Looking for a professional development day for your daycare or school staff? Need a preschool or parent group activity or educational event? TimberNook Saskatoon has the solution for you!
Your professional development session will start with a presentation on: Inspire Outdoor Play and What is TimberNook? The adults will then have the opportunity to participate in a play experience. They will have a grand play experience including loose parts play, investigating evidence of play, a craft, a slide show and cooking over the fire (weather permitting). There will be lots of time to ask questions, tour the TimberNook location and connect with others!
This is a 100% outdoor professional development at TimberNook Saskatoon. Our location is 15 min east of Saskatoon on Bergheim Road. We can host large groups. Confirmation of number of attendees is requested 1 week prior to the PD to ensure sufficient supplies for the event.
Example of session structure:
Welcome 15 min
Presentation of TimberNook 1 hour
Play experience for the teachers 1 hour
Summary of experience and dismissal 15 min
Each session includes a handout along with a completed craft to inspire outplay in their own backyard or schoolyard. Campfire food for cooking is supplied.
We look forward to hosting your professional development at TimberNook Saskatoon.
Please contact Shelley for more information at [email protected]
TimberNook Saskatoon
Outdoor Excursions – TimberNook Saskatoon
-
Times: -
Ages: 4 - 14
---
Bergheim Road, RM of Aberdeen
---
Instructor:
---
Capacity: 1 (1 spots left)
Reviews & Feedback